---
Artist/band: Syzygy
Title: The Allegory of Light
Label: Self release
Date: 2003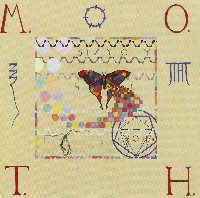 Tracks:

The Allegory of Light (1-3)
1. M.O.T.H. [11:20]
2. Beggar's Tale [2:47]
3. Distant Light [5:35]
In the Age of Mankind (4-5)
4. Zinjanthropus [12:31]
5. Industryopolis [6:33]
6. Forbidden [3:22]
7. Light Speed [2:58]
8. The Journey of Myrrdin [17:29]

The Review:

Syzygy, formerly known as Witsend, who last released Cosmos and Chaos back in 1993, have returned with a new name and a fiery new album. Combining elements of old school progressive rock (Yes, Genesis, Gentle Giant and ELP,) with modern production values, The Allegory of Light is a complex yet melodic collection of songs that will truly make a prog fan happy.

The Allegory of Light contains some lengthy pieces including two suites (The Allegory of Light & In The Age of Mankind). Along with the lengthy pieces, there are some short tunes. Something for everyone will be found on this CD, from the opening title suite begins with "M.O.T.H." to the final closing epic of "The Journey of Myrrdin"which could be deemed as the crowning achievement with powerful, symphonic, and dramatic passages. Highly recommended!

Reviewed by Ron Fuchs on December 17th, 2003

To get to the artist's website, please click on the CD cover.

Reviewed Discography
Related reviews by this artist/band at ProgNaut.com.

Copyright © 1998-2013, ProgNaut.com, All Rights Reserved.