CD/DVD Review Section
UPDATED: May 1st, 2017
All reviews on this site were done by & for fans of progressive rock/metal music. Over the years, it's been proven (by the artists reviewed here) that it's the opinion of the fan that truly matters most. After all they're the ones that are purchasing music.
Since April 2016, wwe've been on a temporary hiatus until the webmaster is health again and will remain as an "archive" site ONLY.
Maybe some day ProgNaut return from haitus once the webmaster is in a better state of health to resume reviews.
Stay tuned…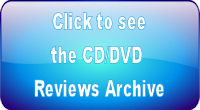 Special Thank You To All Of The Bands, Record Labels & PR Firms That Have Submitted Their Physical CDs and/or DVDs For Review So Far.